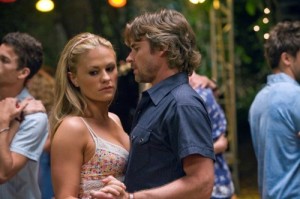 Titre original : I Don't Wanna Know
Titre en version française : Le Grand Secret
1ere diffusion en France le 20/01/2009 sur Orange Cinémax
Résumé:
Sookie découvre un grand secret concernant Sam. Andy soupçonne ce dernier d'être le meurtrier de Maudette, Dawn et de Mme Stackhouse. Pendant la fête des fiançailles d'Arlène,  Sookie est poursuivie par le meurtrier. Tara se croyant elle aussi possédée, pense à se faire exorciser comme sa mère. Bill est condamné par le Tribunal des vampires pour le meurtre de Lonshadow. Amy assassine le vampire qu'elle a séquestré chez Jason.
Les musiques de l'épisode I Don't Wanna Know :
"You Can't Be A Beacon (If Your Light Won't Shine)" par Donna Fargo
"Jesus Rhapsody, Pt. 1″ par Preacher and the Saints
"Summer Memories" par John Mazzei
"Hallowed Ground" par I See Hawks in L.A.
"I Don't Wanna Know" par Dr. John
"Maison Creole" par C.C. Adcock and The Lafayette Marquis
"Bleed 2 Feed" par C.C. Adcock and The Lafayette Marquis
"Fool to Care" par C.C. Adcock and The Lafayette Marquis
"I'm Ready" par C.C. Adcock and The Lafayette Marquis
"Let's Talk It Over" par C.C. Adcock and The Lafayette Marquis