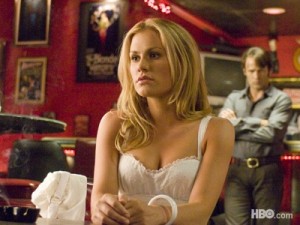 Titre original : The Fourth Man in the Fire

Titre en version française : La Quatrième Personne

1ere diffusion en France le 13/01/2009 sur Orange Cinémax

Résumé
Après l'incendie de la maison de la meute, quatre cercueils brûlés sont retrouvés, Sookie craint que Bill soit dans l'un d'entre eux. Jason et Amy enlèvent un vampire pour se procurer du V.
Lettie Mae ne boit plus, Tara est déstabilisée par la transformation de sa mère et se rapproche de Sam. Eric, le shérif des vampires de Louisiane, sollicite le don de télépathie  de Sookie pour découvrir qui, parmi son personnel, lui a volé 60 000 dollars des comptes du Fangtasia.
Les musiques de l'épisode The Fourth Man in the Fire :
"Comes and Goes (In Waves) par Greg Laswell
"Give It Up" par Lee Dorsey
"Eternal Flame" par The Bangles
"Everybody's Got Somebody But Me" par Mildred Anderson
"Fourth Man in the Fire" par Johnny Cash
"I Want You So Hard (Boys Bad News)" par Eagles of Death Metal