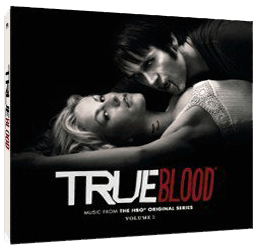 On va dire qu'il était temps ! 🙂
L'album des titres originaux de la Saison 2 sera enfin disponible à partir du 25 mai prochain !
« Que contiendra-t-il ? » me diriez-vous.. Et bien, à nouveau, des titres de plusieurs artistes comme :
Beck
Robbie Robertson
Lucinda Williams w/Elvis Costello
Alongside Icons As Bob Dylan
Screamin' Jay Hawkins and the 13th Floor Elevators
…
Mais aussi 2 titres exclusifs :  "Howlin' For My Baby" de by M. Ward   ainsi que   "Evil (Is Going On)" de Jace Everett & CC Adcock.
18 titres au total !