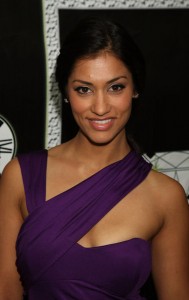 On les attendait avec impatience, voici les nouvelles actrices qui on était choisi pour le casting de la saison 4 !
On démarre avec Janina Gavankar ( 1 ere photo de l'article, vue dans The L World et The Gates) , elle interprétera le rôle de la belle Luna, une enseignante super sexy mais également une métamorphe comme Sam, elle s'occupe des assemblées réunissant les autres métamorphes.
Prévue au casting, on aura aussi Alexandra Breckenridge ( la jolie blonde, vue dans Dirt et Life Unexpected ), elle interprètera le rôle de sera Daisy, une adepte du groupe Wiccan.
Et Enfin Vedette Lim ( vue dans Parenthood et Medium ), elle a jouera quand à elle le rôle de Naomi, combattante d'origine asiatique ( possible loup-garou) qui prend part à des combats en cage.
Information supplémentaire, Jessica Tuck vient d'être promue au rang de régulière, c'est à dire qu'on devrait la voir plus souvent dans la saison 4.
Elle interprète le vampire Nan Flannigan, la représentante d'American Vampires League.