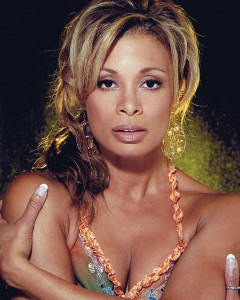 Il vaut mieux tard que jamais, alors que la saison 6 de True Blood a déjà bien démarrée puisqu'on attend avec impatience le quatrième épisode de la saison pour dimanche soir sur HBO, l'actrice Valarie Pettiford vient d'être annoncée comme ayant un rôle régulier.
Une actrice de Broadway de formation, Valarie Pettiford a obtenu une nomination aux Tony Award (récompenses théâtrales américaines) pour son rôle dans le casting principal du spectacle musical Fosse à Broadway.
Vous avez également pu la voir dans des séries tv comme Half And Half et House Of Payne.

Valarie Pettiford apparaîtra dans deux épisodes de la saison 6 de True Blood à partir de l'épisode 7 qui est prévu pour être diffusé sur HBO le 28 Juillet et qui sera intitulé « In the Evening ».
Pour le moment, aucune information précise au sujet de son futur rôle dans la série.